The 'Stranger Things' star makes money from performing, producing, and running a cosmetics company.
Having recently announced her engagement to Jake Bongiovi, the rockstar Jon Bon Jovi's son, Stranger Things actress Millie Bobby Brown is no stranger to the spotlight: She began performing when she was nine years old.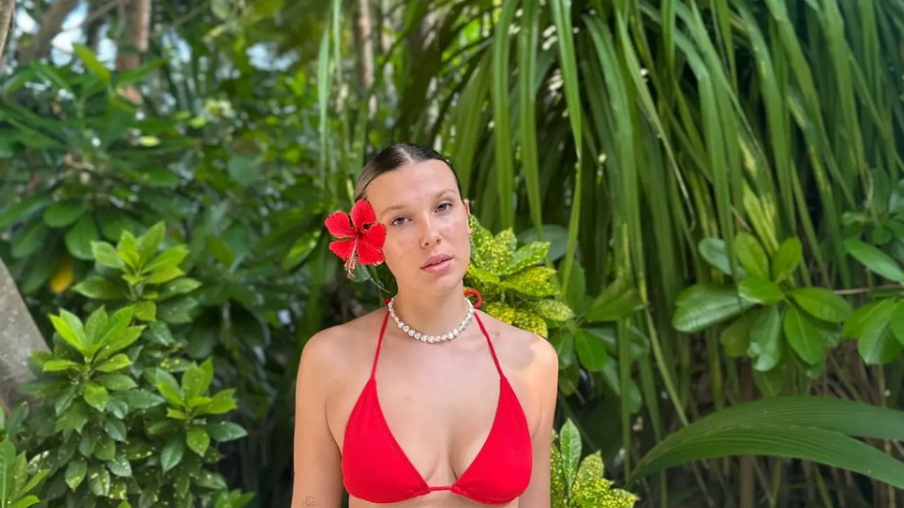 KEY LESSONS
According to Celebrity Net Worth, actress Millie Bobby Brown from Stranger Things has a $14 million fortune.
The young celebrity's work as an actor, producer, and businesswoman has made her wealthy.
For the fifth and final season of Stranger Things, one of Netflix's most popular shows ever, the actors could make millions of dollars.
Florence By Mills, her skincare and cosmetics company, is primarily owned by Brown.
On programs like Once Upon a Time in Wonderland, Grey's Anatomy, and Modern Family, she made her television debut as a guest star. According to Variety, Brown is self-taught and has learned to sing and act despite having hearing loss in one ear.
Brown is most recognized for her starring role as Eleven, one of the leads in the popular Stranger Things series on Netflix. According to Cosmopolitan, season four of the sci-fi/horror program received 1.35 billion hours of viewing in its first 28 days of availability, making it one of the most popular Netflix series of all time.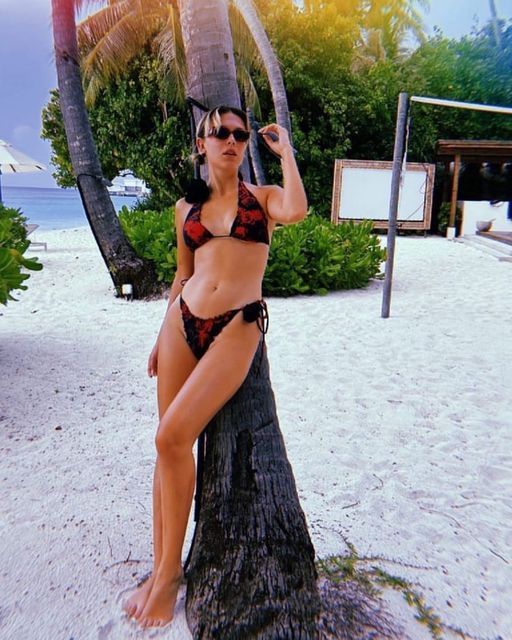 According to People, Brown, who has been nominated for two Emmys for her portrayal of Eleven in Stranger Things, will return for the show's final season, which will start filming this summer. Brown has accumulated a $14 million net worth rather early in her career, according to Celebrity Net Worth. She made millions in the following ways.
Acting
Her work on Stranger Things is where Brown has made the majority of her money. By the third season of the show, Deadline reported that the young leads were making an estimated $250,000 per episode.
 According to Puck, the primary performers of the show—Gaten Matarazzo, Caleb McLaughlin, Noah Schnapp, Finn Wolfhard, and Sadie Sink—will make slightly over $7 million for the fifth season.
In the meantime, Brown inked a separate contract with Netflix to appear in their Enola Holmes films and the upcoming The Electric State film from the Russo brothers. Brown reportedly made $10 million for the Enola Holmes follow-up, according to Variety. Both Enola Holmes movies were made by PCMA productions, Brown's own production company.
Skincare and Beauty Brand
Celebrities frequently start their own beauty brands, but few have done so at the age of 15. In collaboration with brand accelerator Beach House Group, Brown launched her own skincare and cosmetics line in 2019 under the name Florence by Mills. A year later, she acquired a majority ownership in the business, according to WWD. With prices ranging from $10 to $34, the brand offers goods made with healthy components that are also certified vegan and cruelty-free. The best-selling items from the brand consistently sell out and receive five-star reviews.
On Cosmetify's 2022 Index, which keeps track of the top beauty brands based on social media engagement, Florence by Mills came in first place. On the Cosmetify index, Brown's Florence by Mills outperformed other well-known brands like Rihanna's Fenty Beauty, Glossier, and Estee Lauder.
Coffee Brand
Florence by Mills Coffee is Brown's most recent business endeavor, which the celebrity recently disclosed on Instagram. Brown advised viewers to subscribe to an email list and follow Florence By Mills Coffee on Instagram in order to acquire a code for special access to the website and products, even though an official launch date is still pending. Brown claimed that she has wanted to see Florence by Mills "ever since she can remember."