Bella Hadid is the daughter of American multimillionaire Muhammad Hadid of Palestinian descent and Dutch model Yolanda Foster. One of the highest-paid stars in the world, who was repeatedly recognized as the most beautiful woman on the planet, in her childhood did not dream of working with high fashion brands and designers, but of riding horses. With low self-esteem, Bella's younger sister Gigi's successful career convinced her that modeling wasn't her thing until she made her debut at Desigual's Spring/Summer 2015 fashion show during New York Fashion Week.
In 2016, Bella became the ambassador of Dior, after which she took part in many advertisements of the brand. The American model soon continued to collaborate with such luxury brands and designers as Tommy Hilfiger, Jeremy Scott, and Marc Jacobs. In 2017, Bella Hadid took the ninth place among Forbes' highest-paid models, and in 2019, she was named the most beautiful woman on the planet according to the classical Greek calculations and the "golden ratio" formula.
Bella Hadid is known not only for her career achievements, but also for her social activities.
The 27-year-old American star thinks that the purpose of the social network is not only to publish pictures of his activities and daily life, but also to raise public awareness. The model often responds to acute events in the world and always expresses her opinion publicly.
Bella notes that working in the modeling business is not as glamorous and glamorous as it seems from the outside.
"Because of my work, I often have to travel, which is very tiring. There were times when I started working immediately after arriving in a foreign country. It's hard to go straight from a plane to a party and look like you're very energetic."
"I often use my mother's advice. Before boarding the plane, I wash my face, apply different serums and night creams, and when I wake up, I follow the appropriate morning routine. So when I get off the plane, my face is already rested and hydrated."
The American model believes that the most difficult situation in the world amid the global pandemic has a great impact on the fashion industry. Although designers, photographers, models and representatives of many other professions work in compliance with the regulations, caution is still necessary.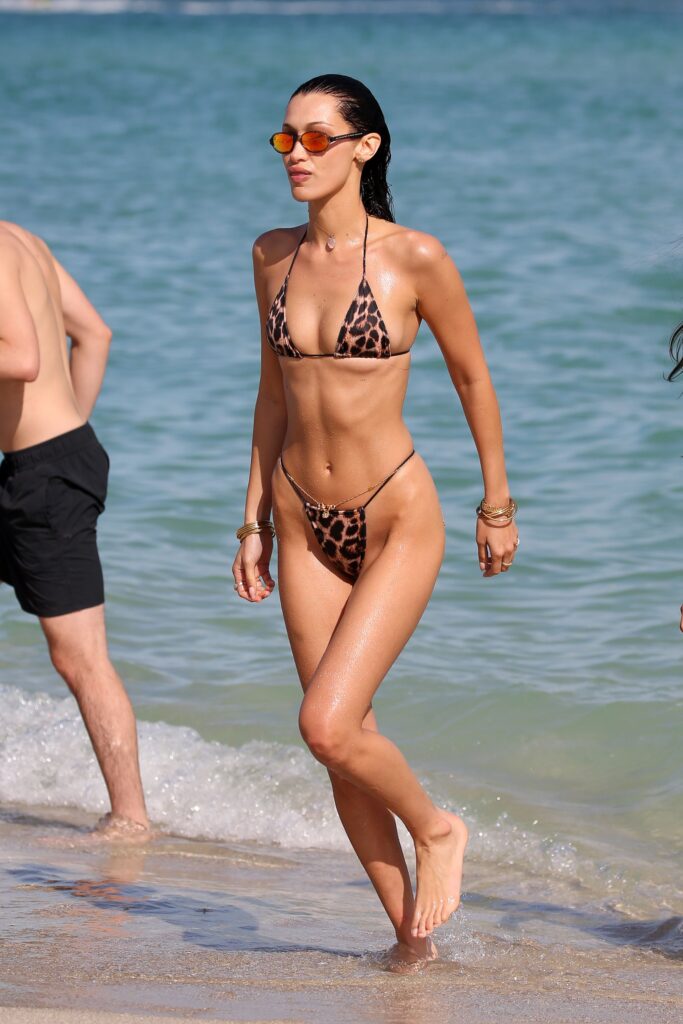 "During the quarantine period, I spent time on a family farm in Pennsylvania. I really missed the usual rhythm and old style of life, especially the smiling faces of the people. Before the pandemic, there was a period when I missed being at home and relaxing because of my busy schedule, but now everything has changed."
"There is a need to introduce new ways and implement different health regulations, we still have a lot to learn, but with the help of the right people we will make sure that the fashion industry can change everything."