The top Scarlett Johansson movies include A Marriage Story, Jojo Rabbit, and others. They also include movies from the Marvel Cinematic Universe.
For almost three decades, Scarlett Johansson has appeared in both large- and small-screen productions. She has played a pivotal role in some of Hollywood's biggest and best films throughout that time.
Scarlett Johansson made her acting debut in 1994's North as the John Ritter's daughter, and ever since, she's been a mainstay on the big screen. Even in the Marvel Cinematic Universe, she played a significant role.
She has appeared in a lot of great movies, along with a few duds, but overall, she has made sensible career decisions in the film industry. These are unquestionably some of Scarlett Johansson's best films, so don't be surprised if some of her Marvel films take the majority of the spots.
Avengers: Endgame (2019) Is The Best Scarlett Johansson Movie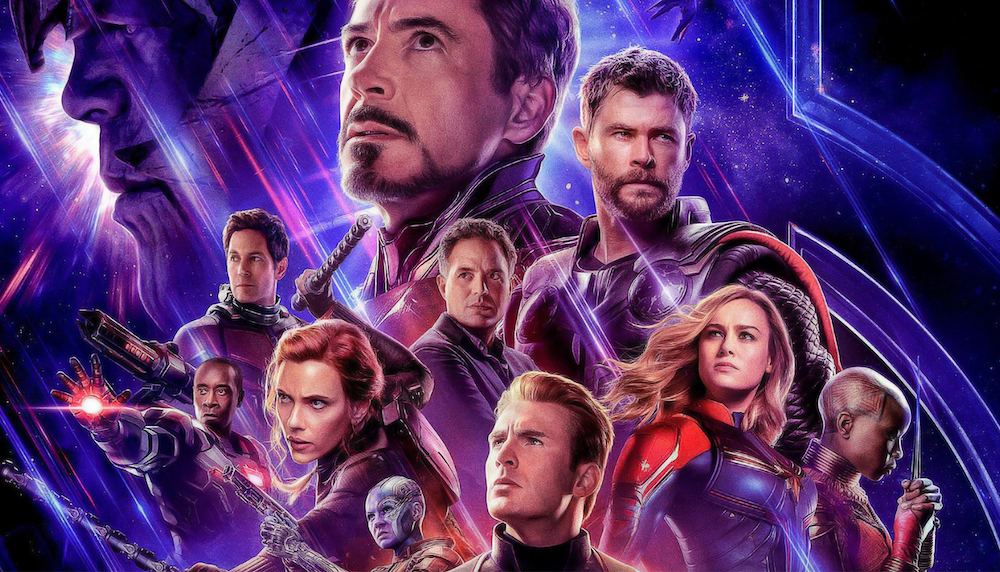 The first of many Marvel movies to make Scarlett Johansson's top 10 list is this one. She debuted in the MCU as Natasha Romonoff in 2010's Iron Man 2, and she has since appeared in nine MCU movies. Simply put, Avengers: Endgame is the greatest of the bunch.
It is the Endgame for a select Marvel heroes, as the title suggests. After the "snap" that was felt all around the world, Scarlett Johansson is back as the Black Widow, hoping to help level the score with Thanos.
The film has a lot of heartbreak and action, and it is huge, loud, and bold. Johansson excels in her role as she usually has.
The 2019 Scarlett Johansson and Adam Driver film Marriage Story
For those who have experienced divorce, you are aware that it is generally a miserable experience. One of Scarlett Johansson's most successful movies also deals with divorce.
Johansson stars in the 2019 film directed by Noah Baumbach as Nicole Barber. She is a former actress who now resides in New York with her husband Charlie, the proprietor of a theater company (the amazing Adam Driver), and their small son Henry.
When she is given a part in a pilot being filmed in Los Angeles, things start to get even messier for Nicole and Charlie. As Charlie chooses to stay in New York, Nicole accepts the opportunity and leaves for Hollywood with Henry.
What comes next is something that many people have experienced: the hardship of divorce while attempting to understand life and what lies ahead. Scarlett Johansson's second-best film, A Marriage Story, is made possible by this.
Lost In Translation (2003) Was Scarlett Johansson's Breakout Movie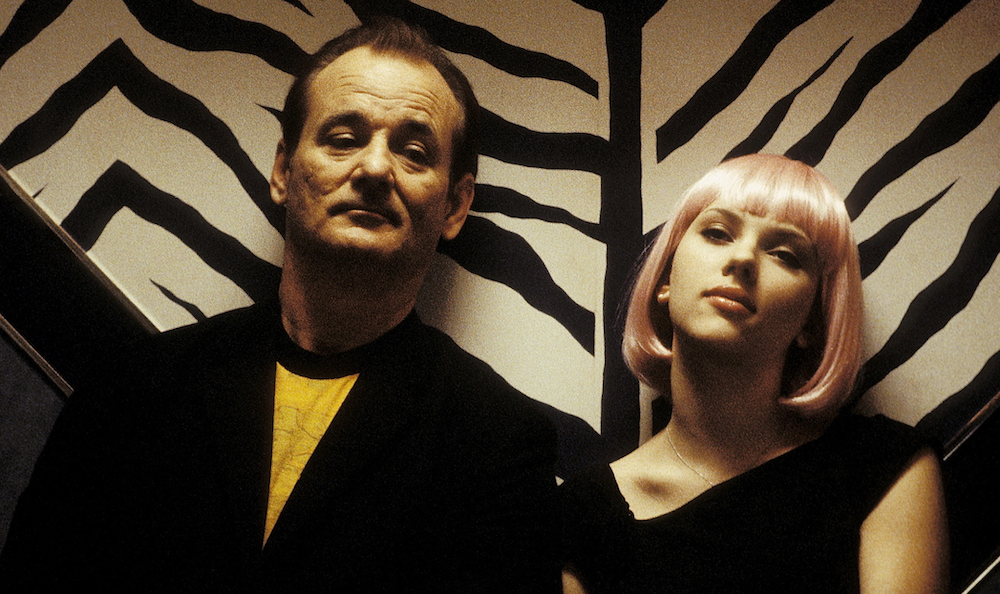 Another outstanding film that made Scarlett Johansson's top 10 list. Johansson's transformation from a young actress to an adult actress was aided by the early success of Lost in Translation.
Johansson plays Charlotte, a young newlywed who may be having second thoughts, in the movie. Bill Murray, who portrays the lonely elderly actor Bob Harris, joins her.
While Bob is in Japan filming a commercial and Charlotte is there to support her husband, a famous photographer, the two happen to cross paths. The chance encounter between Bob and Charlotte allows them to help one other through the challenges they are both facing.
This excellent Scarlett Johansson film was written and directed by Sofia Coppola.
Marvel's The Avengers (2012)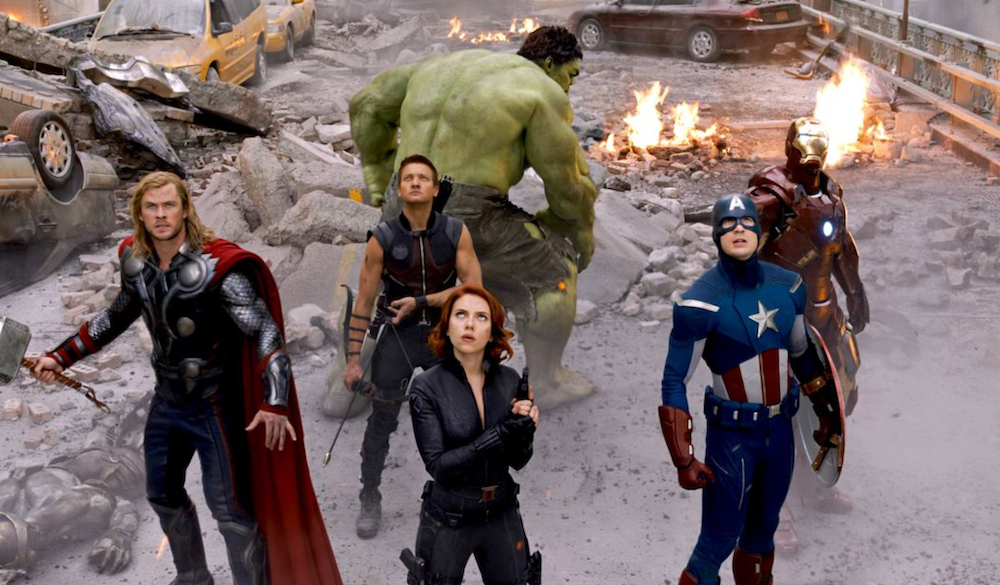 Given that they are all from Scarlett Johansson's tenure in the MCU, the next four films on her list of the finest films will sound repetitive.
The most powerful heroes on Earth come together for the first time in the 2012 Avengers film. Once Loki (Tom Hiddleston) seizes possession of the Tesseract and gains superhuman strength, they strive to stop him.
Taking in the role of Black Widow for a second time, Johansson this time allies up with Captain America, Iron Man, the Hulk, Thor, and Hawkeye to pursue Loki. This Marvel movie is loud and packed with action, much like the others.
The Avengers was just the start of even greater things.
Avengers: Infinity War (2018)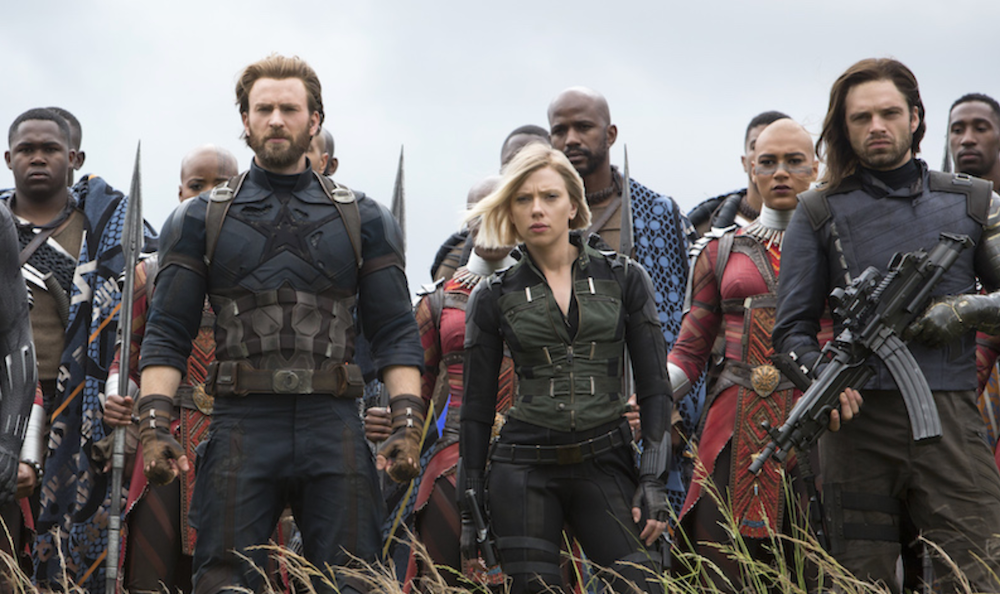 Avengers: Infinity War, the following MCU movie in Scarlett Johansson's top movies list, introduces Thanos, the franchise's biggest villain to date. As part of his quest to obtain all six Infinity Stones and eliminate half of Earth's inhabitants, Thanos appears on the scene. He believes that doing so is essential for the earth to survive.
The Avengers, led by Scarlett Johansson's Black Widow, fight Thanos with all of their might. Of course, both positive and negative events in this movie serve to prepare the audience for Endgame.
Despite the fact that Infinity War serves only as a prelude to Endgame, it is nonetheless one of Scarlett Johansson's best performances.
Captain America: Civil War (2016)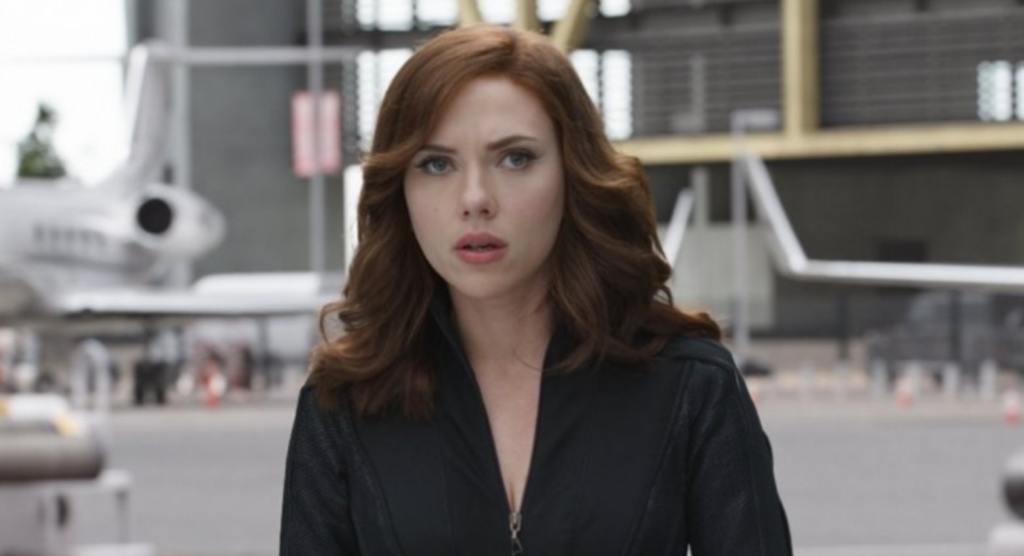 It had to happen, and it did in Captain America: Civil War. As it relates to the Avengers, accountability becomes the key subject. Some believe it is vital, while others believe that defending the Earth should have no limitations.
Sadly, Black Widow, played by Scarlett Johansson, is forced to decide.
This is not just one of Scarlett Johansson's best films, but it also introduces Spider-Man (Tom Holland) to the Marvel Cinematic Universe. The wait is worthwhile even though he doesn't appear until the last act.
Captain America: The Winter Soldier (2014)
In this brand-new adventure that ranks highly on Scarlett Johansson's all-time list, Black Widow, played by Scarlett Johansson, joins Captain America (Chris Evans). The plot follows Cap as he struggles to fit in with modern society while coping with the effects of the tragic events that occurred in New York.
Together with the Falcon, Cap and Black Widow team up to fight a new foe that has a history with Cap.
Ghost World (2001)
Ghost World did not perform particularly well at the movie office, but it demonstrated Scarlett Johansson's development as an actress. It is one of her best films as well.
Johansson is ideal as Rebecca, a high school student about to graduate. Enid (Thora Birch), her best friend, and she must carefully consider their future goals.
Young love interferes, as it inevitably does.
Jojo Rabbit (2019)
On this list of Scarlett Johansson's best movies as well as throughout her career, Jojo Rabbit may be the oddest movie.
Taika Waititi, who also stars as Adolph Hitler, Jojo Rabbit's fictional "buddy," wrote the screenplay and directed the movie.
According to Waititi, he cast Johansson to play Jojo's mother Rosie in order to give her a role in a comedic film. In the movie, a Hitler Youth named Jojo (played by Roman Griffin Davis) learns that his mother is keeping a young Jewish girl (Thomasin McKenzie) hidden in their attic. Jojo must now determine what he genuinely believes in.
What Scarlett Johansson Is Involved In Now
Scarlett Johansson's place in the Marvel Cinematic Universe was still being debated by many before to the release of Marvel's Black Widow. It's true that her Endgame destiny may have signaled the end of her persona, but this was also Marvel. They frequently bring back characters.
Nothing is off the table, especially considering that Scarlett Johansson's best films came from her role as Black Widow.
Yet the parent corporation of Marvel, Disney, was ultimately sued by the actress. Additionally, that came after she revealed a new agreement for the Tower of Horror film.
Disney had received criticism after the lawsuit for its vehement public defense. And at the time, we discovered that Disney had severed their ties and future projects with Scarlett Johansson owing to one of our reliable and trustworthy inside sources.
We inferred from this that Disney was not currently planning to move forward with the projects they have made public, such as Tower of Terror, but that they might do so if a new lead could be found.
Also, it meant that Scarlett Johansson's quiet projects were no longer in the running. But there are still so many unanswered questions.
What was Marvel planning for Black Widow prior to this lawsuit? Were we expected to see her character again before the lawsuit?
Kevin Feige, the head of Marvel, promoted Black Widow in interviews before the movie's premiere. He was eagerly anticipating the release of Scarlett Johansson's first solo film and believed it would be one of her greatest.
He avoided saying if the actress had a future with the business while discussing that and the direction of the Marvel Cinematic Universe.
She was a producer on this movie, he said to Entertainment Tonight. She introduced us to our incredible director, Cate Shortland, and I can't wait to collaborate with her in any manner we can if we're lucky.
That certainly sounded like the door was wide open for Scarlett Johansson to reprise her role as Black Widow in another film. July 1st, 2021 saw the publication of that interview. The rapidity of the changes is astounding.
Scarlett Johansson is likely also somewhat stunned on her end. Despite the fact that she was the one who brought the complaint, Disney's responses have received harsh criticism. The actress attempted to speak with Disney about her contract, which includes bonuses based on box office performance, before the movie's release.
As a result of Disney's choice to simultaneously debut Black Widow in cinemas and on Disney+, during a global epidemic, box office estimates have significantly changed. Scarlett Johansson was the face of the film, so this had an impact on her income as well as that of everyone else in the cast and crew with a comparable contract.
As the celebrity, it would have an impact on the others if she persuaded Disney to negotiate her contract. She held the most influence.
Disney, though, paid her no mind. The movie Black Widow was released, and while it did well for a hybrid release during the epidemic, its box office performance fell short of what the actress would have anticipated when she signed her contract prior to the pandemic. She consequently filed a lawsuit after the studio refused to listen.
Disney released a statement in response to Scarlett Johansson's complaint. It gave the actress a kind of a demeaning look, like she was acting like a petulant child. They claimed to have paid her plenty already.
The lawsuit is especially sad and disturbing in its callous disregard for the tragic and protracted global repercussions of the COVID-19 epidemic, they added, which seemed like a low blow and a bad look for the Mouse House. They also implied that she is oblivious to the pandemic.
The public posturing eventually gave way to a settlement between the two sides, as is common with these things. Though it's unknown where they ended up financially, the lawsuit was resolved.
We're not precisely clear where the Scarlett Johansson movies in the Marvel Cinematic Universe will go from here. Following the events of Endgame, it would seem that her character is no longer alive, but remember that we're still talking about the MCU.
The film Black Widow did not wind up being among Scarlett Johansson's top offerings. If there is a Black Widow 2, it might rank enough enough to appear on the list.