Here is all the information you need to know about The Handmaid's Tale season 6 release date because the Hulu drama series is coming to an end after years of dystopian drama.
When will the sixth season of The Handmaid's Tale be released? When it was first aired in 2017, The Handmaid's Tale, which is based on the Margaret Atwood book of the same name, captivated viewers with its hauntingly current themes. Six years later, the dystopian story of abuse and power is finally coming to an end on the television program.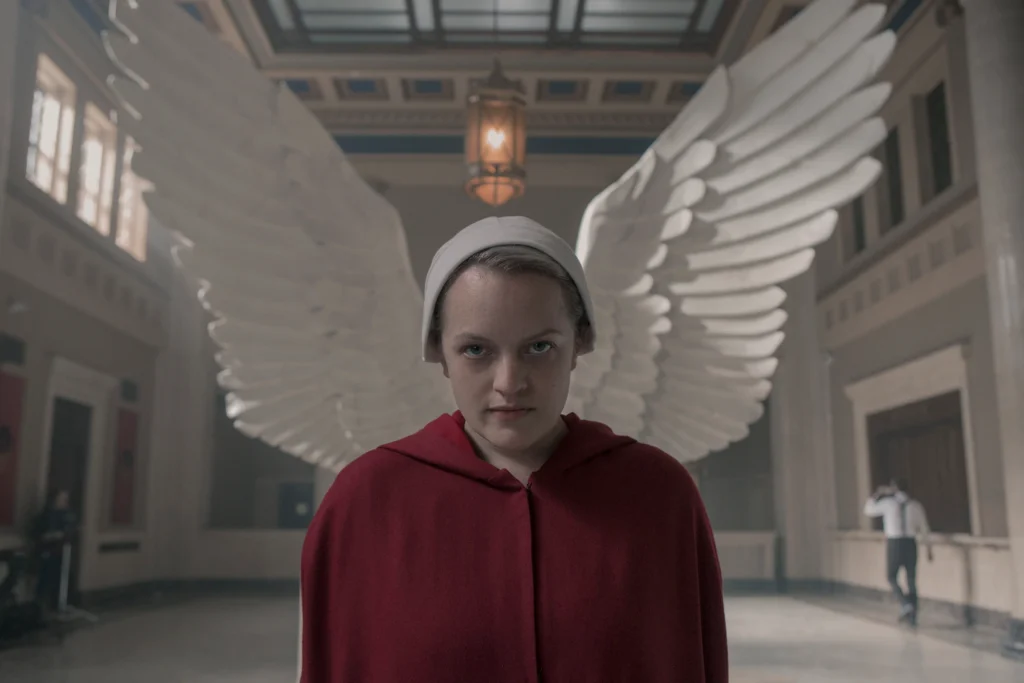 The Hulu drama series follows the life of June, alias Offred, as she struggled to survive in a radicalized society where women are treated as property and most people are unable to have children. The characters have since gone through great lengths to struggle for their freedom.
But what can we anticipate from the newest and last season of The Handmaid's Tale given that the plot has grown into a complicated web of tales, some of which are so grim that might easily consider it to be a horror series? The release date, cast, and other information for The Handmaid's Tale season 6 are listed below. (Spoilers for season five of The Handmaid's Tale!)
The Handmaid's Tale season 6 release date speculation.
There is currently no definite release date for The Handmaid's Tale season 6, but don't worry—coming. it's All indications point to a late 2023/early 2024 release because, with the exception of the years affected by the epidemic, each season of the show has debuted roughly one year after the other.
We do know that the sixth season of the thriller series will serve as its finale, bringing the multi-year plot to an undoubtedly spectacular end.
In addition to a statement from showrunner Bruce Miller, the announcement of season six included an Instagram video of the ensemble discussing the current season.
"It has been a true honour to tell the story of Margaret Atwood's ground-breaking novel and chillingly relevant world, and we are thrilled to bring viewers a sixth and final season of The Handmaid's Tale."
Miller has already resigned from his position as showrunner for the show's last season, but the declaration was made in 2022. This is because he will now concentrate on creating a spin-off series called The Testaments that is based on the sequel to the Margaret Atwood book. While Eric Tuchman and Yahlin Chang will take over as showrunners, Miller will continue to serve as an executive producer and a writer.
The Handmaid's Tale season 6 cast speculation
Considering season 6 of The Handmaid's Tale will be the final one, the majority of the main cast members are likely to return. Naturally, Elisabeth Moss as June is a part of that.
The main focus of the series up until this point has been the power struggle between the two female stars, thus we would also like to see Yvonne Strahovski reprise her role as Serena.
Sadly, it has been announced that Alexis Bledel won't be making a comeback to the program after having her screen time cut in season four and being completely eliminated in season 5. (In-show revelation: Emily's persona had visited Gilead once more.)
Here's the expected The Handmaid's Tale season 6 cast:
Elisabeth Moss as June Osborne
Yvonne Strahovski as Serena Waterford
Madeline Brewer as Janine
Ann Dowd as Aunt Lydia
O-T Fagbenle as Luke
Max Minghella as Nick
Samira Wiley as Moira
Bradley Whitford as Commander Lawrence
Amanda Brugel as Rita
The Handmaid's Tale season 6 plot speculation
We can make a solid assumption about the season 6 plot of The Handmaid's Tale based on how season 5 concluded. Additionally, based on Bruce Miller's prior remarks, we also have a good idea of what the conclusion would include.
"We're going to wrap it up on our own terms. It's something we never get with just the way the business is set up. And also, more importantly, not something everyone would give to the audience. But I have the benefit of having had two things. I have a book," he says .
"The book and the author is very much alive and very helpful to me. So we sit and chat about it. You're feeling things are going to run out. And it's also a book called The Handmaid's Tale. You know what it's about. It's not called Serena Joy's Tale. It's The Handmaid's Tale, and it's about her. So I think those things really, really help, because you're kind of limited. So you know where your end is."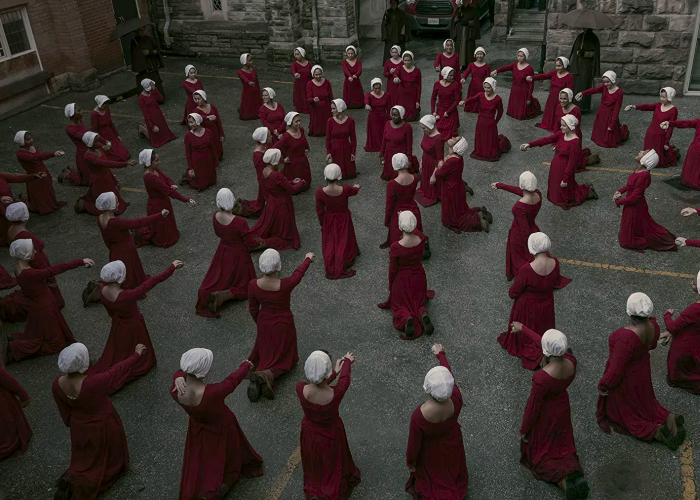 Given that June and Nick's connection has been tantalizingly developing throughout the course of the seasons, we anticipate that season six will expand on it. Additionally, it's quite obvious that he hasn't completely moved on from June given that season five ended with the apparent dissolution of Nick's marriage to Rose. We don't think that will turn out good for him.
Undoubtedly, June and Serena will have a heated exchange in the finale since Serena's husband (and June's former employer) was brutally murdered by June. We don't think Serena will be able to forgive and forget after being forced to face Fred's dismembered body.
In the season five finale, which aired in June, Nicole is able to board a train after Luke gives himself up to be arrested since he realizes he won't be able to elude the authorities looking for him. But… Together with Noah, Serena is traveling by train. Yikes.